It's set to be a busy week in the world of martial arts. From Karate to Boxing, there are many exciting events to keep an eye on. We've compiled a roundup of some of the more important goings-on this coming week to help you keep up to date on the world of fighting.
Jeff Horn Vs. Gary Corcoran - Dec 13

For the first time ever, Jeff Horn and "Hellraiser" Gary Corcoran will butt heads at the Brisbane Convention Centre on December 13th. Horn, who made history after beating Manny Pacquiao back in July, is raring to take on Corcoran — one of the most aggressive fighters active today, with a 17 wins out of 18 fights. The fight will be for Horn's World Boxing Organization Welterweight title, and is sure to be an exciting affair that will keep fans on the edge of their seats.
Buy your tickets here.
Wed 13th December, Brisbane Convention Centre. Official Jeff Horn vs Gary Corcoran Ringside Packages with Dining. Premium Corporate Hospitality
Alexander Povetkin Vs. Christian Hammer - Dec 15

If the deal comes to fruition, an exciting fight between Alexander Povetkin and Christian Hammer will take place on December 15 in Yekaterinburg, Russia. The event is organized by the promotional company RCC Boxing promotions, and was confirmed by executive director Alexey Titov.
This is an important fight in the world of Boxing, with the WBO International belt up for grabs. If you're in the area, be sure to catch the action at KRK Uralets, Yekaterinburg, Russia
Yekaterinburg, this coming Friday.
Buy your tickets here.

Sports Tickets. Buy and Sell Sports Tickets at TriTickets. Every ticket is guaranteed to be genuine and get to you in time for the event.
6th International Turkish Open Karate Tournament - Dec 15-16

It's a busy week for Karate! The Turkish Karate Federation is hosting the International Turkish Open Tournament, held on December 15th and 16th in Istanbul, Turkey. There will be options for competitors to fight similarly matched opponents in the categories children, cadets, juniors, seniors, and veterans. There will be both individual and team categories for each of the skill divisions.
If you're interested in viewing the event, head on down to Bagcilar Olympic Hall in Istanbul this coming Friday and Saturday
11th International Karate Cup Sittard - Dec 16

This coming saturday in The Netherlands, the 11th International Karate Cup will be held in Sittard. There are a variety of events for fighters from 7 years old to adults, giving competitors of all ages a chance to test their skills. The prize in each category will be 200 Euros for first place, 100 Euros for second place, and 50 Euros for third.
If you'd like to compete, the entrance fee per competitor is 20 Euros. If you're a fan and want to watch the action, it will cost only 5 Euros. The Karate Cup will be held at Stadssporthal Sittard, Stadswegske 8 - 6131 AG Sittard –The Netherlands on December 16.
For more information, check out the event's page on Sportdata.org: https://www.sportdata.org/karate/ausschreibungen/3362/Convocatie%20KCS%202017_EN.doc.pdf

Saunders vs Lemieux - Dec 16

UFC Fight Night on Fox 26 - Dec 16

UFC Fight Night is always exciting to watch, and this week should be no exception. With fights from Vitor Miranda (Brazil) vs Julian Marquez (USA, Alessio Di Chirico (Italy) vs Oluwale Bamghose (USA), and Tim Elliot (USA) vs Justin Scoggins (USA), it's a night of non-sop action.
These events all lead up to the main fight, pitting Antonio Rodrigo Nogueira (Brazil) against Jared Cannonier (USA)
The fights will be cast live on Fox and FS1. For tickets to the live event, visit ticketmaster.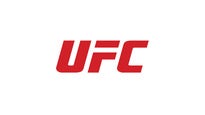 Buy UFC FIGHT NIGHT tickets at the Bell MTS Place (Formerly MTS Centre) in Winnipeg, MB for Dec 16, 2017 03:00 PM at Ticketmaster.
St. Petersburg World Masters - Judo - Dec 16-17

The International Judo Federation is welcoming the best competitors in the sport to the World Judo Masters 2017, held this year in St. Petersburg Russia. After a successful year on the IJF World Judo Tour, the top 16 judoka in every weight class will be invited to compete at the Master's, one of the most prestigious Judo events of the year.
The event will be held December 16-17, at Yubileyny Sports Palace, Dobrolybova St., 18 Saint-Petersburg, Russia.
For more information, check out the Event Documentation or contact the Russian Judo Federation at +7 495 730 5632 or This email address is being protected from spambots. You need JavaScript enabled to view it..